Apathy On
Rock,Alternative,Folk
Apathy On
Rock,Alternative,Folk
Composição
PRAYØR, Seungyeon (Inside Me)
Vendas Ver tudo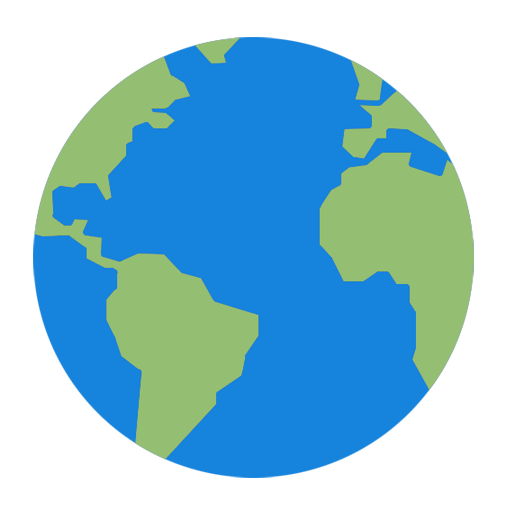 1,663,480
166,348
33,270
499,044
83,174
499,044
33,270
232,887
116,444
"Apathy On" é o segundo Extended Play do cantor português Paulo Gama Chapelle (PRAYØR). Aliado a "the day that i met you i started dreaming", o EP faz parte de um plano de 'aquecimento' para o segundo álbum do cantor.
O EP aborda questões sociais, ligadas a situações que acontecem ao redor do intérprete e em como isso o afeta. Baseado em álbuns clássicos dos anos 2000, como: "Parachutes", de Coldplay; "Soviet Kitsch", de Regina Spektor e "Etraordinary Machine", de Fiona Apple, a coletânea agrupa em sua estética visual e metodologia lírica, referências remetentes a essa época e sua perspectiva, focando em um olhar crítico e subconscientemente guiado pela dor.
NOTAS DO AUTOR:
O que é "Apathy On"? A apatia é o estado de alma não suscetível de comoção ou interesse; insensibilidade, indiferença. Em outras palavras, é a incapacidade de sentir emoções ou afeto por outros indivíduos ou por qualquer ser, como uma folha em branco. Decidi criar esse cenário neutro para enraizar o que quero expressar nessa coletânia, seja por problemas que envolvem nosso mundo ou por situações que nos remete a algo sem saída na nossa mente, o espírito da apatia sempre estará lá, causando o efeito atribuído para que esse problema se concretize e nos afete. A falta de amor, a falta de empatia, a falta de visão ao nosso redor, tudo está envolvido nesse estado triste e sem futuro. Sob essa perspectiva, "Apathy On" engloba canções que fazem uma crítica a situações da sociedade e seu ser, envolto sob uma 'nuvem' subconsciente de apatia, causado pelo sujeito do qual a lírica reforça seus efeitos. Para uma explicação mais detalhada, ouça a faixa de introdução do EP logo abaixo, na sessão 'FMUSIC'.
• Somewhere Far Away from Home
A canção aborda uma crítica para a sociedade sobre o tratamento recebido pela natureza, descrevendo o cenário como um corpo. Vejo o futuro como algo que já está premeditado ao seu fim, como um prazo de validade bem infeliz. É fato que não ligamos para a natureza, fomos criados com o pensamento de que tudo já está ao nosso alcance, e que não há consequências sobre isso. Eu queria fazer uma canção que contrapõe o nosso espírito que o ego fala mais alto, que nós somos o refém do mundo, e não ele o refém. Pode parecer que no momento atual, nós que somos a vítima, mas nem sempre foi assim.
A faixa é uma crítica sobre as gerações e suas interações entre elas, abordando uma visão em dois ângulos. Por um lado, o intérprete se limita com as características de sua geração sucessora por possuir uma visão muito vaga sobre a vida. E por outro, faz uma crítica para que as pessoas sejam mais firmes com suas verdades e escolhas para que as gerações do futuro possam completar esse ciclo. Em um aspecto geral, a canção aborda uma situação da realidade, onde as pessoas estão muito cegas para se importar com suas origens e costumes. É um apelo para mostrar que tendências ou influências não são a chave para encontrar o seu próprio contentamento, mas sim o autoconhecimento de si e as situações que vivência com outras pessoas. É uma visão que vejo da sociedade como um todo, as pessoas são legais demais para se importar com os outros ou com seu futuro.
É uma música que dialoga com o subconsciente do intérprete, onde o mesmo busca por uma falsa sensação de conforto e esperança em seu interior, mesmo que esteja completamente despedaçado. A faixa possui uma forte carga emocional, sendo ligada linearmente com um pensamento fixo de que a busca para seu contentamento não existe, mas que é mascarada quando se afoga em meio ao seu próprio interior, como uma espécie de concha, distante de todos seus pensamentos. A cura para nosso estado emocional só existirá quando todos estiverem bem, logo, isso vai demorar um pouco para acontecer.
• Inside Me feat. Seungyeon
Nesta faixa, PRAYØR e Seungyeon seguem a analogia da canção "Blue Afternoon". Através do novo olhar proposto pela cantora, os intérpretes viajam para esse cenário de melancolia sem fim. É uma das canções mais sinceras que já escrevi, ela fala sobre uma pessoa que não encontra mais motivos para viver, desolada com os pesares de seus sentimentos. E algo que complementou esse enredo de forma triunfal foi Seungyeon, que acrescentou um olhar mais descritivo a esse sentimento.
* A faixa de introdução é um complemento das notas do autor. Caro leitor, peço encarecidamente para tirar um tempo para ouvir as canções, é a parte mais importante e que mais me dedico para executar e expressar no corpo do trabalho. Ficarei eternamente grato se ouvir e der um feedback após isso. ♡
Gostaria de agradecer as pessoas que acompanharam o processo de produção deste EP de perto, me incentivando a continuar fazendo esses projetos para a tão aguardada era. A jornada do 'P2' tem sido difícil, muitas coisas vem acontecendo na minha vida ao longo desse processo e estou tentando me adaptar a elas da forma que consigo. Lembrem-se, sempre que estiver em uma berlinda emocional, causada por situações que acontecem ao seu redor, a única forma de consertar esse problema é reconhecer ele. É algo que leva tempo, e sem dúvidas, esse tempo será seu maior aliado, pois ele cura tudo, até a dor que você sente no peito ou o medo pelo futuro. Quem sabe um dia, não seremos mais vítimas da apatia.
— Com amor, Pray.
Executive Producer: Paulo Gama Chapelle in association with Societá Del Suono™
© 2021 Societá Del Suono. Distributed by Millennium Music Label Group LLC, all rights reserved.