Era: The Dead Don't Die
Pop,Dance,SynthPOP
Era: The Dead Don't Die
Pop,Dance,SynthPOP
Critics
Artista(s)
Viktoria Vanjie
Produção
Marion LaShae & Kaleb Woodbane
Composição
Tessa Reimels, Viktoria Vanjie, Kaleb Woodbane, Jaqueline Maldova, Profound, Amália St. Marine, Marion LaShae, Hikari Moe, HuaN & Aluado
Vendas Ver tudo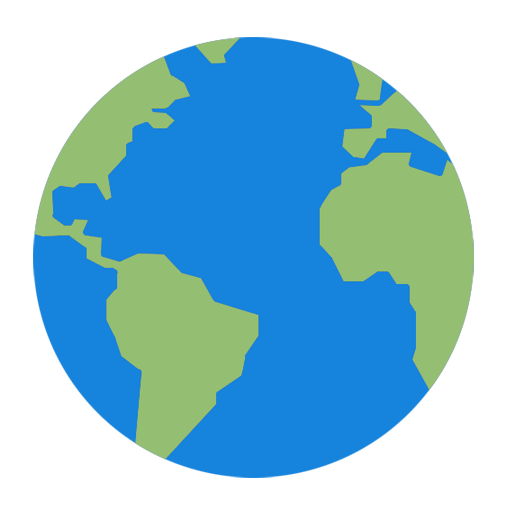 9,105,800
910,580
182,116
1,730,102
2,640,682
1,639,044
728,464
819,522
455,290
Conquistas
---

TOP #1
TOP #1
   "The Dead Don't Die" é o quarto álbum de estúdio da atriz, cantora e ativista Viktoria Vanjie, lançado no dia 10 de setembro do ano 5, sob o selo da Millennium Music. O trabalho transita pelos gêneros Pop, Dance, Synth-pop e Alternative. Foi um álbum trabalhado por anos, enquanto a cantora esteve fora da mídia.

Em entrevista para a iHeart Radio, a artista conta um pouco sobre o conceito do disco: "O 'The Dead Don't Die' é o meu primeiro trabalho em que eu estive 100% envolvida na produção e composição e é um álbum que mostra quem eu realmente sou. Me dispo e mostro todas as minhas facetas. As que me orgulho e as que sempre tentei esconder do mundo". A cantora completou: "Sem seguir um conceito bem delimitado ou uma ordem cronológica, ele fala sobre minha vida e tudo o que eu vivenciei enquanto estava afastada das câmeras; sobre como a fama pode destruir uma pessoa e até sobre relacionamentos amorosos: como pensamos ter encontrado a pessoa certa, e, no fim, quebramos a cara. O meu tempo sumida da mídia foi terapêutico e, acima de tudo, esclarecedor. Longe das luzes brilhantes dos holofotes, agora vejo tudo mais claramente. Em uma perspectiva geral, o meu novo disco fala sobre amor, seja o amor livre, o amor próprio ou o amor pela arte, porque no final é tudo o que temos e o que levamos da vida".
1. Leave No Trace
2. Witch Hunt (feat. LASHAE & MOE)
3. I Feel The Colors (feat. Vito Adu)
4. How To Really Love
5. Free To Fly
6. Why Can't It Be More? (feat. HuaN & Aluado)
7. Mythomaniac
8. Intention (feat. Tessa Reimels, Jackie & Sana Dawn Thomas)
9. Catch It/I Win
10. Ruined (A Million Pieces)

Bonus Track:
11. Intention (Solo Version)
   
   Leave No Trace, a faixa que abre o álbum, fala sobre a noite em que a cantora decidiu acabar com tudo e como ela planejou sua famigerada morte. A introdução falada na música é um trecho da notícia da BBC Radio 1 sobre a morte da cantora. Assim como a canção retrata o desaparecimento da cantora e os motivos que a levaram a isso, também deixa o recado de que ela está de volta.

   Em Witch Hunt, Viktoria desabafa sobre ter aguentado por muito tempo as maldades que os haters faziam a ela e como isso a afetou psicologicamente. Mudando essa narrativa e mostrando do que é capaz, a cantora finalmente decide dar a essas pessoas o que elas merecem. LASHAE e MOE se juntam à cantora e as três estão preparadas a se vingar dessa caça às bruxas.

   I Feel The Colors é sobre um novo amor, que chega com tudo e some com todas suas incertezas e inseguranças. A faixa tenta trazer aquele sentimento de início de relacionamento, em que tudo ainda está a mil maravilhas e não percebemos (ou resolvemos ignorar) os defeitos e incompatibilidades do parceiro.

   Em How To Really Love, Viktoria canta sobre o fim de um relacionamento abusivo, e como ela aprendeu a se amar após o término deste. Com versos fortes, a cantora conta como viver sem seu parceiro foi difícil no começo, mas que tirou uma lição valiosa de toda a sua dor.

   Free To Fly também se complementa com a canção anterior e se trata de uma música sobre se libertar e ter a consciência de que todas as coisas ruins que nos acometem são necessárias para nosso crescimento e evolução. Cada uma de nossas cicatrizes tem uma história para contar.

   Why Can't It Be More é a segunda parte de uma das músicas de maior sucesso da cantora, 'Why Can't It Be Two'. Dessa vez, Viktoria fala sobre temas como poliamor, amor livre e panssexualidade. HuaN e Aluado completam a música com versos inteligentes e falam sobre o assunto, que ainda é um tabu, de uma maneira sexy e divertida.

   Em Mythomaniac, Viktoria volta a falar sobre sua falsa morte. Em um tom irônico e com muitas metáforas, a cantora diz que sente prazer em mentir e que todos, assim como ela, são hipócritas pois utilizaram de sua morte para conseguir fama e manchetes de jornais.

   Intention é o lead single do álbum e possui uma temática sensual. Viktoria toma o controle da relação e mostra o seu lado provocativo ao lado de Tessa Reimels, Jackie e Sana Dawn Thomas. Junto a suas amigas, a cantora mostra que mulheres também podem ter encontros casuais e relacionamentos efêmeros sem serem julgadas por isto.

   Catch It/I Win é uma canção dupla e foi o lançada como o primeiro single promocional da era. Na primeira parte da música, a cantora discorre sobre os esforços de uma mulher para continuar em um relacionamento fadado ao fracasso. Já na segunda metade, Viktoria mostra sua outra faceta e, na mesma situação, quer sair por cima de seu ex-parceiro após o término do romance.

   Ruined (A Million Pieces) é a música mais pessoal do álbum. Nela, Viktoria fala, agora de maneira real e séria, como ela sofreu e ainda sofre com a fama. Nem todo o dinheiro do mundo pode curar as feridas causadas por uma mídia sensacionalista e inconsequente.

   Pra quem não sabe hoje é meu aniversário e é um dia mais do que perfeito pra lançar um álbum que é a minha cara, que é a cara da Viktoria Vanjie! 'The Dead Don't Die' foi um álbum com muitos conceitos, muitas composições, muitos descartes e muitas ideias. Para vocês terem noção, algumas músicas tem quase 2 anos (reais) e nesse tempo rolou MUITA coisa. Há alguns meses, a Tessa me chamou pra nova gravadora dela e eu resolvi dar uma chance. Por quê não? Mesmo que minhas tentativas anteriores não tenham dado certo, eu resolvi tentar mais uma vez, e dessa vez veio aí! Foi (e está sendo) um refúgio muito bom pra mim pois eu estou sempre acompanhando tudo e ansioso para os lançamentos, e, apesar de não interagir tanto, eu tenho um carinho muito grande por várias pessoas desse jogo!
   Eu só tenho a agradecer a todos que estiveram por mim e não me deixaram desistir mais uma vez. Obrigado Tessa Reimels por sempre me aturar, aturar meus surtos e sempre ser uma pessoa caridosa e gentil, tu é demais. Obrigado LASHAE por ter me ajudado com visuais incríveis. Eu te apresentei o jogo e você representou, tenho orgulho da maior artista desse jogo. Obrigado Kaleb por me ajudar na formatação do álbum, te acho incrível e foda. Obrigado Sana Dawn Thomas e Jackie por serem amigas maravilhosas que sempre estão aqui por mim. Obrigado Profound e Amália pelas composições, vocês são perfeitos. Obrigado HuaN, Aluado, Vitu Ado e MOE por terem aceitado fazer parte do meu álbum, eu admiro muito vocês. Obrigado Sarah Mai, Deborah Wilder, Adam Carter, PRAYØR, Remy C, Ella J, Penelope, Emily Beer, Courtney, Astrid Major, ZÍARA, Jade X, Kyeh Walker, Liv Miller e a todo pessoal da Millennium por tudo que temos: as brincadeiras, as conversas, as risadas.. Isso é incrível, vocês são tudo. Obrigado ao pessoal da Reunification Media por todos os momentos que tivemos, foi minha gravadora desde o início do jogo e eu cresci muito nela. É isso amores, espero que gostem do álbum, beijos!
Singles
17,430,500 6,303,520 8,103,060 5,851,800 8,127,120
Tracks
730,366 784,691 698,120 716,458 894,846 732,031